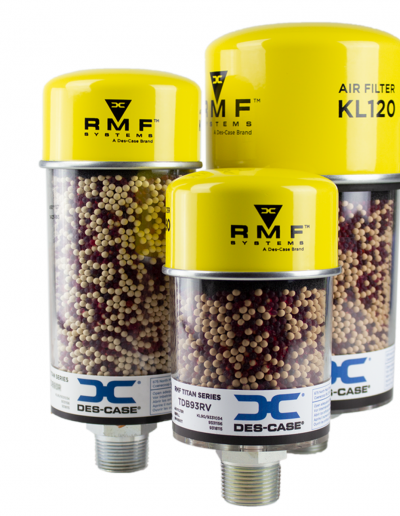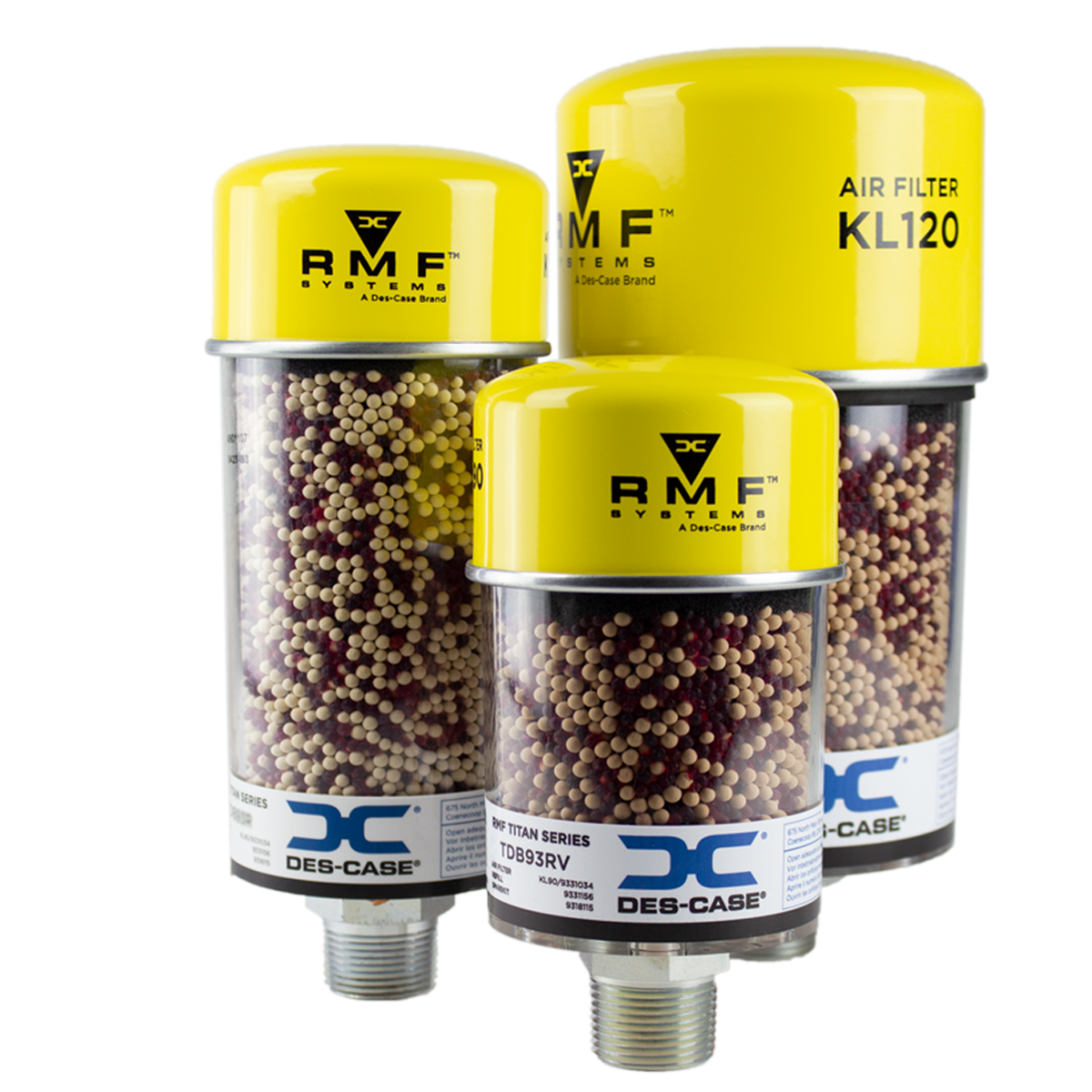 Model Specs
Model
Weight
Dimension H x D
Max. Airflow without Check Valves
Max. Airflow with Check Valves
Connection
93 Series
± 0,9 kg / 1.98 lbs
± 183 x 100 mm / 7.20 x 3. 94 in
700 l/min
300 l/min
3/4" BSPP male
1" BSPP male
1" NPT male
96 Series
± 1,1 kg / 2.42 lbs
± 243 x 100 mm / 9.57 x 3. 94 in
700 l/min
300 l/min
3/4" BSPP male
1" BSPP male
1" NPT male
121 Series
± 1,5 kg / 3.3 lbs
± 267 x 130 mm / 10.51 x 5.11 in
1500 l/min
400 l/min
1 1/4" BSPP male
1 1/4" BSPP female
1 BSPP male
1" NPT male
Anti-Splash Device
Integrated Anti-Splash Device
The Titan Desiccant Breather comes standard with an integrated anti-splash device to eliminate oil from the equipment reservoir reaching the air filter and ZR Gel. Optional check valves can also be added to the Titan series. These valves are fitted in opposing directions, opening whilst in- or exhaling. This prevents atmospheric contact between the air and the ZR Gel under static conditions, increasing the lifetime of the drying agent.

Breather Sizing Wizard
Not sure which breather is right for your system? Try our sizing wizard to help determine the best solution for you.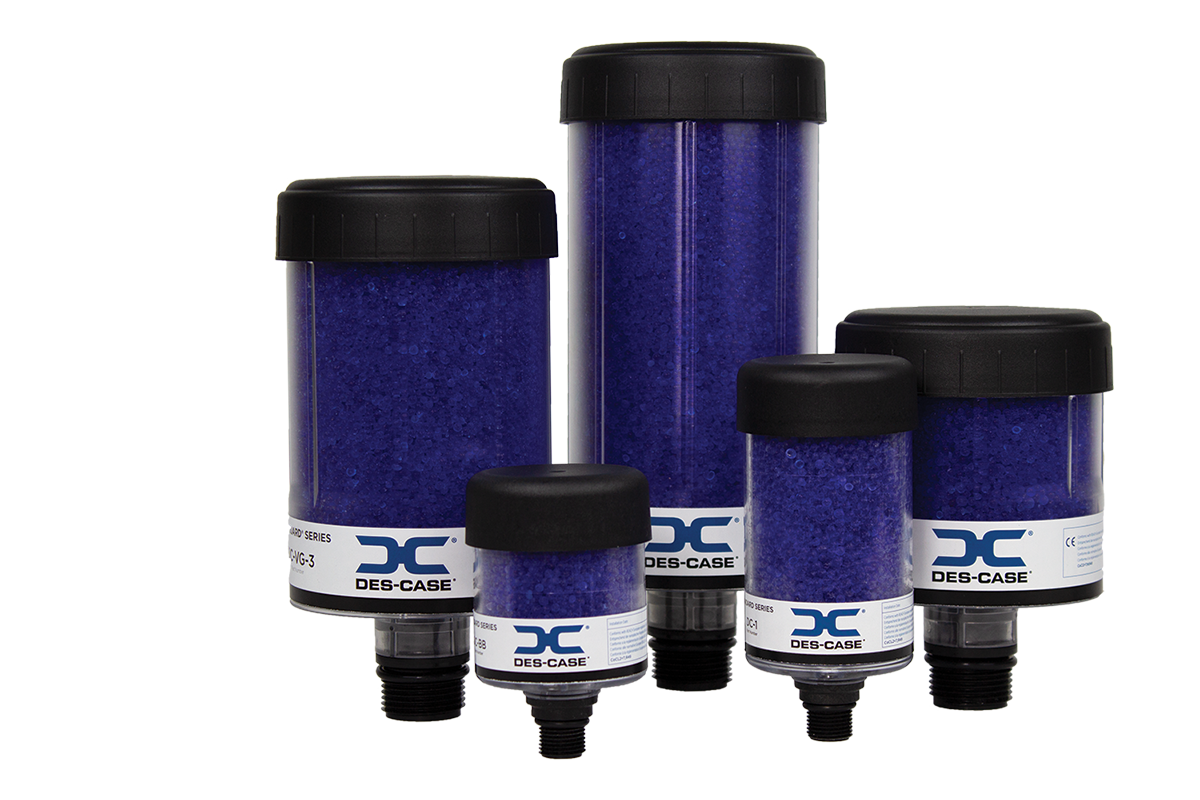 More Items You Might Like